Dedicated Hosting Service
Premium E-commerce Hosting
Stable, secure, and highly-performing e-commerce hosting by a company that cares

Dedicated E-commerce Web Hosting
Looking for the cheapest possible web hosting account? Then please don't read any further. There is always someone cheaper and we know from experience that cheap web hosting often means poor and unreliable service, overcrowded servers often combined with poor support which give you the run around.

We believe that our efforts should not stop at delivering you the most stunning looking, high converting e-commerce solution; instead, we should build from that success and introduce to you new ideas and technologies that will advance your business to the forefront of its respective market. We believe we can do this with our SEO and Online Marketing System.

We started our own hosting service in 2000 using state of the art hardware coupled with a service focused on the customer. Our own e-commerce applications are running on our own servers — a great incentive to provide a highly reliable web hosting environment and outstanding customer service!

In contrast to many web hosting services, we do not host as many customers as possible on our servers as good performance, security and high availability of utmost importance to us.

We use high spec, multi-core servers in a high tech data centre in the USA and Australia. Our server load never exceed an average of 50% load per server. As a matter of fact, most servers run well below this.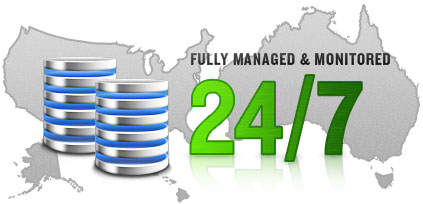 Our servers are fully managed by us and our data centre and are monitored 24/7. We have Ksplice implemented on all servers which allows us to apply 100% of the important kernel security updates released by your Linux vendor without rebooting and downtime for you. All servers are firewalled and have the highest security settings applied. We also have Magic Spam implemented which offers unparalleled spam and trojan protection.

We run Litespeed or Nginx on our servers for optimal page loading speed.

We are specialised in CS Cart Hosting and our hosting enviroment is especialy set up to get the best results for any CS cart installation.

Some of the features include:
✓ Sydney Data Centre
✓ Cloude linux
✓ LiteSpeed or Nginx high performance web server
✓ MagicSpam
✓ RAID 10 with SAS Drives
✓ R1 Soft Automatic Backups every 4 hours and daily
✓ 24/7/365 Pro-Active Service Monitoring
✓ 90 Minute Hardware Replacement SLA
✓ 99.99% Network Uptime Guarantee
Support
We offer outstanding customer support and responsive customer service. We guarantee a 99.8% uptime for our servers.

We offer a 14 day money back guarantee, if you are not happy with our hosting service just cancel within 14 days and we will refund you the full hosting fee.

Please click here to see our cPanel Support Videos