E-Commerce
E-commerce Web Development – PHP Programming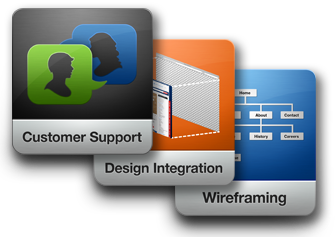 Customized Carts – Your e-Commerce Solution
At 4Sprung, we understand the benefits and frustrations of using off-the-shelf shopping carts. For more than 17 years, we've been customising cart systems like Interspire, OsCommerce, Presta Shop, CS Cart and Magento to make them suit our clients' unique needs.

Not surprisingly, along the way we've discovered that starting from scratch instead is sometimes best. Whether your company needs an existing cart system modified or a brand-new e-commerce platform, 4Sprung has a cost-effective solution.
The E-Commerce Experts
What makes 4Sprung stand out? While the world has a bevy of web developers and web hosting services, 4Sprung is one of the few firms focused exclusively on e-commerce.

We employ a dedicated PHP development team, web designers, marketing experts and an SEO team. Together they seamlessly integrate shopping carts with SEO-optimised website development.

Furthermore, we host our data on reliable, dedicated servers in Australia and the US. These servers are optimised for both speed and data security. Our combination of full service e-commerce solutions, product guarantees, and outstanding customer service demonstrates our dedication to establishing a long-term business relationship that grows with your company.
Industry-Leading Shopping Cart System
Since 1996, 4Sprung has modified a variety of shopping carts for more than 500 firms here in Australia and around the world. After repeatedly tweaking and often seriously overhauling available cart software, we ultimately devised a simpler solution: We designed the 4Sprung shopping cart system.

The 4Sprung cart system responds to real-life customer needs gleaned from more than a decade of our e-commerce programming experience. It's SEO-optimised to naturally promote high search rankings. And since it's fully scalable, it's ideal for smaller retailers, Australia's top 200, and firms with Fortune 500 status alike.
Visualising the Shopping Experience
Do you have a vision for your customers' shopping experience? Many companies have a special shopping cart functionality in mind, but they aren't sure how to implement that functionality or make it user-friendly.

4Sprung steps in by offering project design and architecture blueprints. These blueprints, or "wire frames," clearly explain the steps needed to make your project viable and as customer-friendly as possible.



A Record of Reliability
We pride ourselves on finalising 95% of projects within +/- 4 days of our estimated deadline, provided that no additional changes are requested by the customer.

Find out why 4Sprung is the preferred boutique shopping cart provider and modifier for clients worldwide.
Set up a free consultation today!
Quality Assurance
Unlike the vast majority of website developers or e-commerce providers, 4Sprung hangs in there with you to make sure the quality we deliver continues to perform for you long term. The quality assurance and testing we do to make sure that we get the bugs out before you take ownership of your e-commerce solution is extensive.

4Sprung stands behind our work with an iron clad guarantee that what we make works and will keep on working. No run around. No hassles, just personal service and a commitment to your success that you can count on.