Shopping Cart Conversion Service
4Sprung: Cart Conversion Made Easy
The thought of changing your cart system can be at once attractive and daunting: The benefits of using a customised and updated system are clear, but many business owners are put off by the investment of time and other resources that this normally entails. That's why 4Sprung offers a convenient and affordable shopping cart conversion service.

If you're currently using OsCommerce, Zen Cart, XCart or another mass-market cart product, then consider using our product to upgrade without suffering down time. 4Sprung makes conversions to the cutting-edge CS Cart and 4Sprung cart systems simple.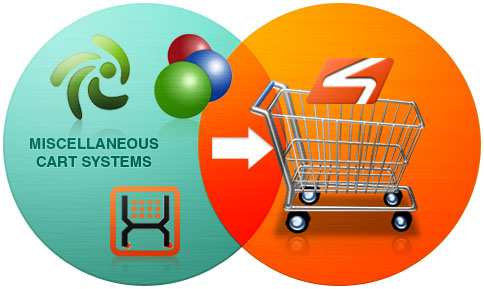 Interspire Shopping Cart 2 CS-Cart and 4Sprung Cart System Converters
In programming terms, we refer to our solution as "Interspire Shopping Cart (ISC) conversion migration data transfer." It lets online businesses almost effortlessly transfer data about their products, orders, customers and even meta-tags to a superior cart system that helps maximise profits. There's virtually no down time as cart systems are changed, and there's no diversion of employee time to tedious data entry.

Our ISC software has been developed in response to 15 years of tackling e-commerce issues. Costing just AU$159, it's an extremely cost-effective solution for businesses with significant shopping cart needs.