13/11/2018
We have updated our add-on with new features. Please check it out below:
You can now import bulk events and see the correct count of participants based on number of tickets sold instead of number of orders made.

You can add Discount on each event that will automatically generate it under Promotions. If you can't decide on a date you now have an option to have an open or unscheduled event.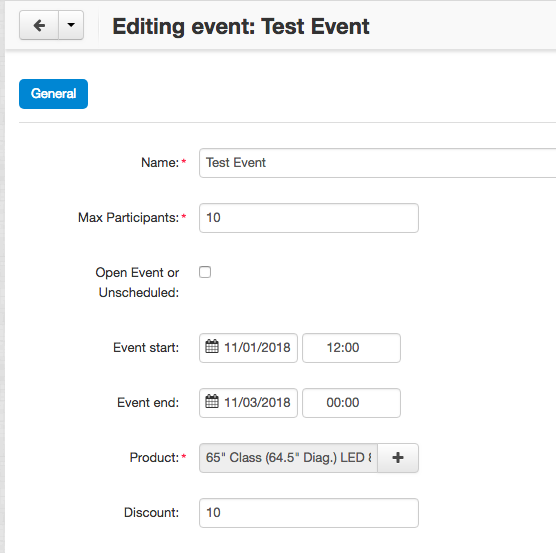 You can also add info text for the event that will be displayed beside the select event dropdown on the product page.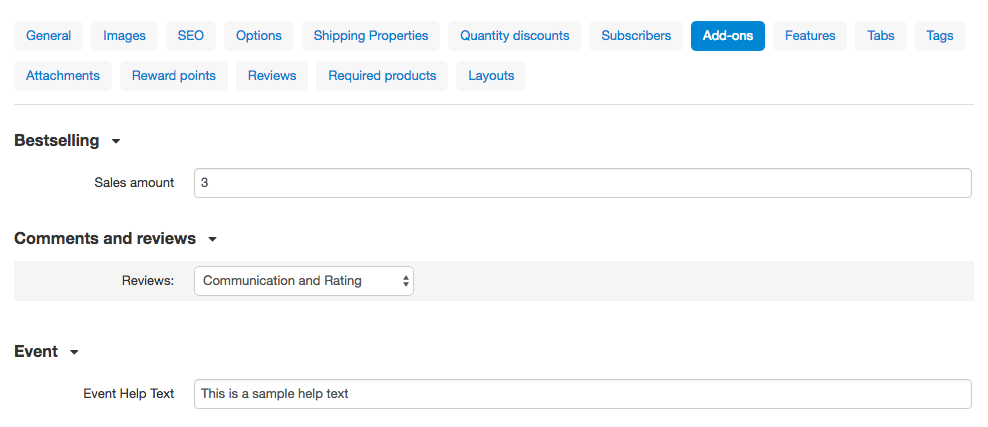 It now displays the number of tickets or spaces left per event on the product page and the duration of the event.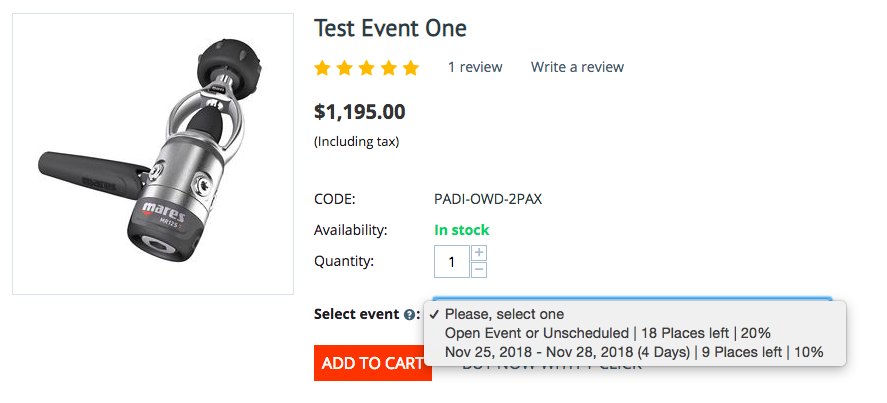 You can now purchase the addon here.